WHITE COLLECTION - WHITE SIVEC WHITE MARBLE / BIANCO SIVEC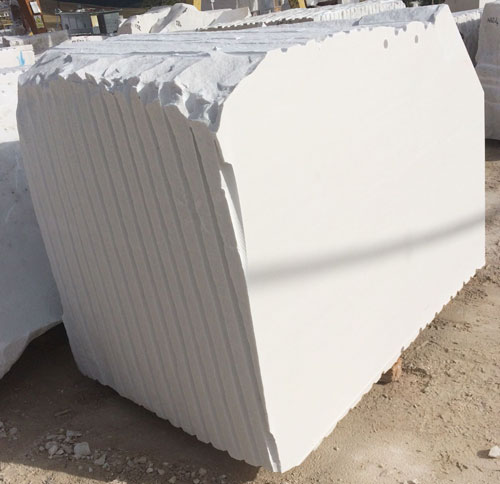 White Sivec White Marble - Bianco Sivec Macedonia
White Sivec White Marble Bianco Sivec Macedonia is a precious natural stone. Fine-grained dolomitic marble of the highest quality. With a pure white background from Macedonia. Block slab tile. Consequently, White Sivec Marble – Bianco Sivec can be used for interior and same exterior projects.
White Sivec  White Marble – Bianco Sivec is the best stone suitable for everything. Therefore this Sivec White is usable for cladding moreover detailed sculpture. Above all is ideal for indoor environments. Ideal for instance ore floorings and coverings of all kinds. Suitable for kitchen tops. Suitable  for  bathroom elements, and even more.
Then the first colour and pattern range of White Sivec is  pure white.  The most preferred. Continuing to white with light grey spotted.  Up to the most pronounced stripes. 
We sell white sivec marble with great price. block, slab, tile cut to size
White Sivec white Marble Bianco Sivec è una pietra naturale preciosa. Un Marmo dolomitico a grana fine di altissima qualità con uno sfondo bianco puro. Dalla Macedonia. Di conseguenza, White Sivec Marble – Bianco Sivec può essere utilizzato per progetti interni ed' esterni.
White Sivec white Marble Bianco Sivec è una pietra naturale adatta a tutti gli usi. Quindi Sivec White è utilizzabile per il rivestimenti, sculture, ideale per gli ambienti interni. Ideale per esempio per pavimenti e rivestimenti di ogni genere. Adatto per piani da cucina. Adatto per elementi da bagno.
il Primo range di colori del Marmo Bianco Sivec e il colore bianco pur. Il piu preferito. Continuiando con il colore bianco con delle piccole machie di griggio, fino al fondo bianco con strische di colore griggio.
Vendiamo White Sivec white Marble Bianco Sivec con ottimo prezzo. blocco, lastre, marmette, tagli su misura.
BIANCO SIVEC - WHITE SIVEC WHITE MARBLE
White Sivec White Marble Tecnical Data
Bianco Sivec - White Sivec Marble En Standart Data Sheet
GENERAL COLOURING:  PURE WHITE. WHITE WITH GREY STREAKS
COUNTRY OF ORIGIN:  MACEDONIA
PETROGRAPHIC EXAMINATION:  MARBLE
APPLICATION:  INTERIOR / EXTERIOR
SLAB FINISHING:  POLISHED, HONED, LEATHERED, BUSH HAMMERED
ABRASION RESISTANCE (mm):  24.5
WATER ABSORPTION (at atmospheric pressure):  0.11%
APPARENT DENSITY (KG/M³):  2830
COMPRESSIVE STRENGTH (MPA):  N/A
OPEN POROSITY:  N/A
FLEXURAL STRENGTH (under concentrated load):  0.5% Mpa
SLIP RESISTANCE POLISHED: DRY: 78 / WET: 5
SLIP RESISTANCE HONED: DRY: 48 / WET: 11
MARBLE WHITE SIVEC WHITE - BIANCO SIVEC
Tecnical Data White Sivec White Marble
Astm Standart Data Sheet White Sivec Marble - Bianco Sivec
PETROGRAPHIC EXAMINATION:  MARBLE (II)
ABRASION RESISTANCE (HA):  16.3
WATER ABSORPTION (at atmospheric pressure):  0.17%
BULK SPECIFIC GRAVITY (KG/M³):  2833
COMPRESSIVE STRENGTH (MPA):  DRY: 167 / WET: 150
MODULUS OF RUPTURE (MPA):  DRY: 11.0 / WET: 11.2