WHITE COLLECTION - ILLIRICO SUPERIORE - MARBLE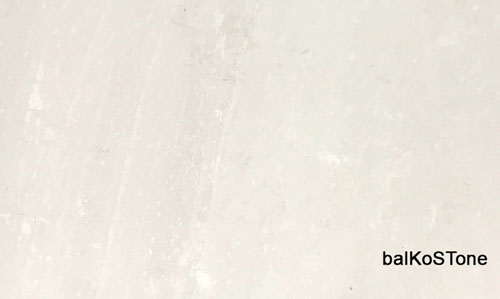 Illirico Superiore comes from a quarry in Kosovo and, like its close relatives, Illirico Bianco and Illirico Selene is named for the Albanian lands of Classical antiquity, Illyria.
Illirico Superiore is, in effect the deep quarry variant of Illirico Bianco. It is much denser and has far fewer fossils and calcitic markings but it retains the warm white colouration of the Illirico Bianco. In small samples it can appear completely uniform in colour and pattern but there is still movement visible at the scale of a slab as shown below.